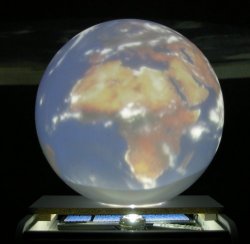 By covering the fisheye with a translucent globe (60cm in diameter), the planetarium can be transformed into a versatile educational tool.
The images need to be modified. An enough good transformation consists in transforming the rectangular image in polar coordiantes through the "rectangular to polar" filter like in The GIMP.
Source image: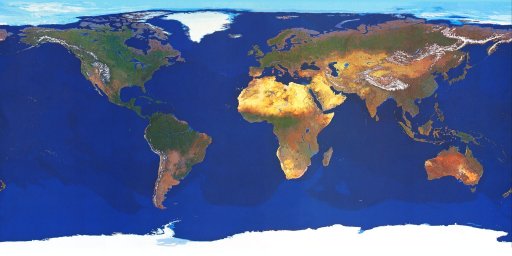 You have to transform it into a square image before applying the filter.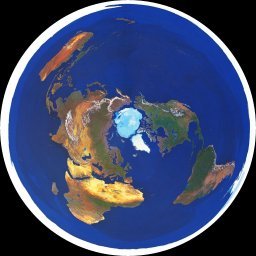 Instead of just taking a part of the image to get a correct fisheye view, you'll use there the entire image. In the end you have to revert it left/right because now you'll see the result from the outside of the projection system.




allsphere.zip
The solar system bodies rotating by Lionel Ruiz
stellarium360 Script (.sts format)

- Rotation speed of the moon and sun with sunspots at different speeds
- Rotation speed of planets

Press play on the remote to jump to different parts after explanations.