PROJECTION
---
To project an image into a dome, you'll need :
a computer to broadcast/generate pictures (realtime sky simulator)
a videoprojector to project these pictures
an additionnal optical lens to perform the correct display onto the surface
We can add a sound system to complete the immersive projection.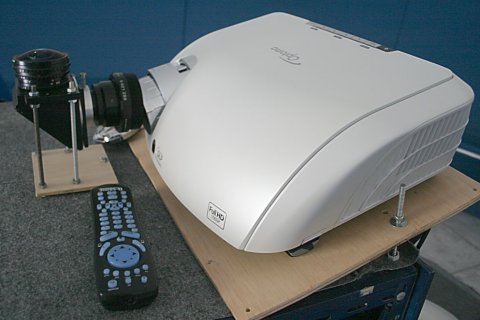 Optical system
The principle of LSS is similar to digiscoping. the additionnal optical aims to:
1°) focus the picture in a small area (typically the size of a postage stamp). A simple camera lens in front of a beamer can get an image like this: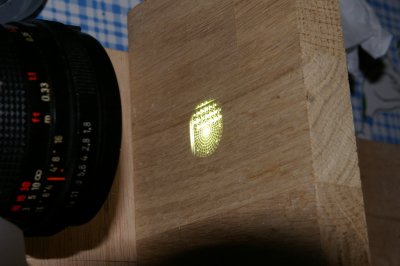 2°) Bend the beam and re-project the picture using a fisheye lens on the dome.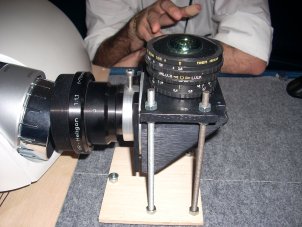 Note: the projector is absolutly unchanged. This design allows great flexibillity in the choice of many elements and developements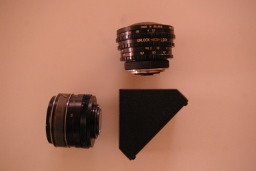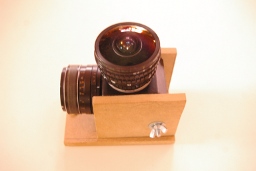 example of bloc with 2 objectives
Notes: Choice and meticulous optical alignment is essential for the quality of the resulting picture. The projection angle can reach between 140 to 180 deg. The use of argentic photographics lens can give also good results.
Yves LHOUMEAU