Installing and using a Live USBKEY - Live DVD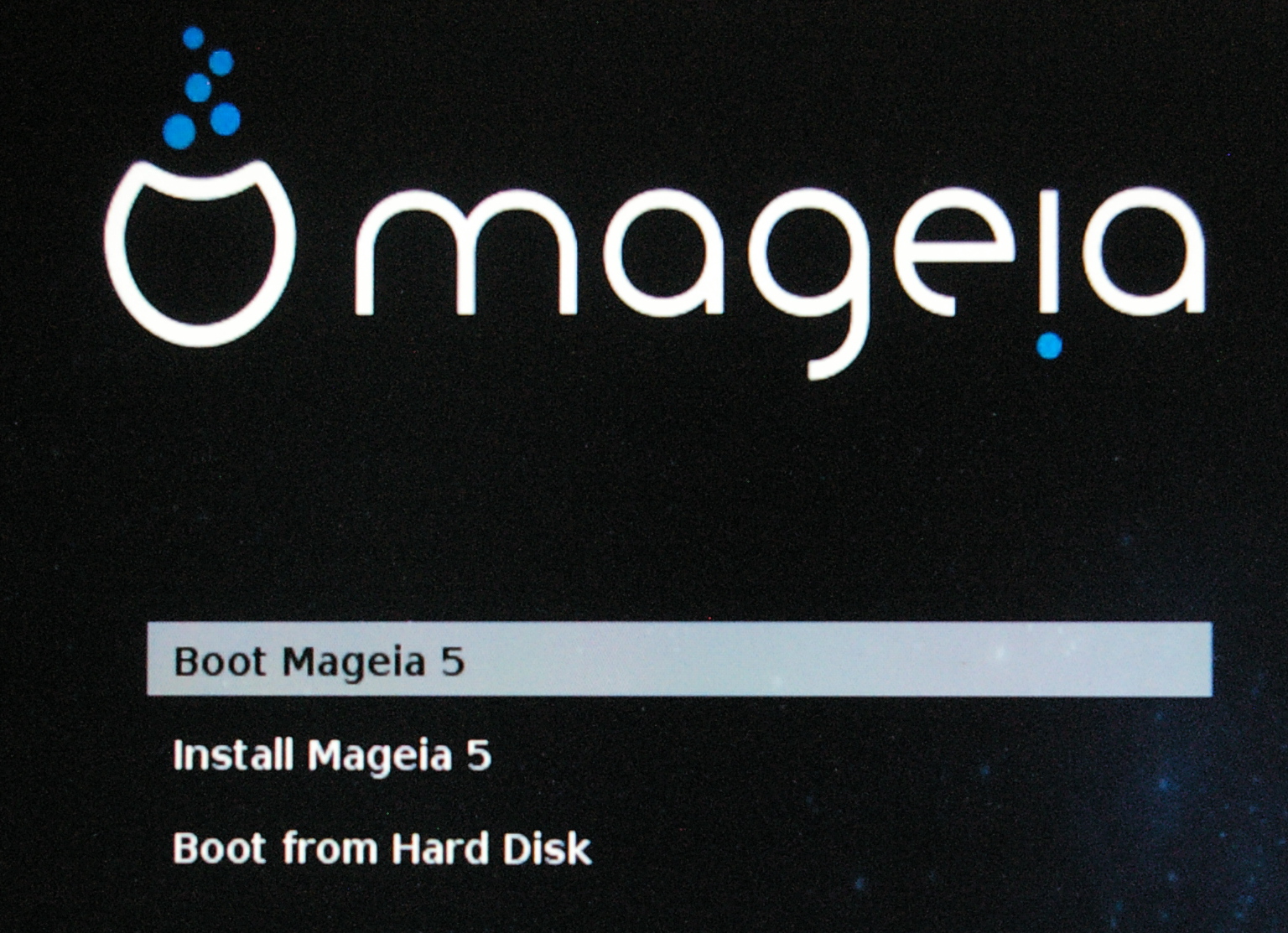 ---
Boot Mageia5: "live mode"

Useful to test the hardware compatibility. If you start stellarium360 as described in the following slideshow, you will have no problem.

You can also use this mode to work without installing linux, but save your files to another media (another usb or hard drive) because live sessions don't store any data

Using live mode will allow minimized troubles and data loss in case of bad command.


---
Installing Mageia5 : True install
In two phases:
Copy of Operating System and which incorporated Stellarium360. Juste answer the questions (phases 1)
Installation of "planetarium" Dedicated session, for fulldome projection vault (phase 2)
---
Abstract
launch for install "planetarium" session (phase 2)

alt F2
konsole

>su
>cd /usr/share/activate-dome
>sh activate.sh

choose planetarium for automatic connect

>reboot

---
Recommandations
When installing OS with multiple disks:
BE CAREFULL of the boot sector (MBR) of the destination.
DO NOT INSTALL on a drive that contains Windows 8 or Windows 10, because the installation will become unusable in the future !
Some laptops don't support 64bits OS version. For the moment, we haven't developed a solution for these machines.